I can help you sell your real estate and provide related services such as an appraisal or law firm advice. See how the whole sale process works and how my services will be useful to you.
---
1) Getting to know and determining the price of the real estate
Let's meet together and clarify your ideas and requirements.
How quickly do you need to sell the real estate?
---
Wouldn't it be more profitable for you to buy the real estate?
---
We will go through all the documentation and find out what documents you are missing. There may be dozens of documents.
---
We will get to know your real estate in detail, or the specifics of the location, and determine the price of the real estate. How? By means of a price estimate.
Free property price estimation
Based on my experience, the condition of your real estate and market prices in the area, I will prepare an estimate of the price of the real estate for you. I will prepare an estimate for you free of charge.
To determine the most accurate price we also look at the land registry for real sale prices of real estate in the area and our Bidli database.
---
2) Real estate preparation and photography
Sometimes you need a little help selling a real estate. Of course, careful cleaning is a must, and often there is even painting. But there is much more that can be done to maximise the profit from the sale. With some clients I have even renovated the real estate, but with most we make do with homestaging. Homestaging is modifying a real estate with different accessories, flowers or even smaller pieces of furniture. This makes the space look cosy and nice in the photos.
Professional real estate photography
Professional photography is a matter of course. We will arrange everything so that during one homestaging (arranging the space) everything can be photographed or a video can be shot. See the difference in amateur and professional photos for yourself: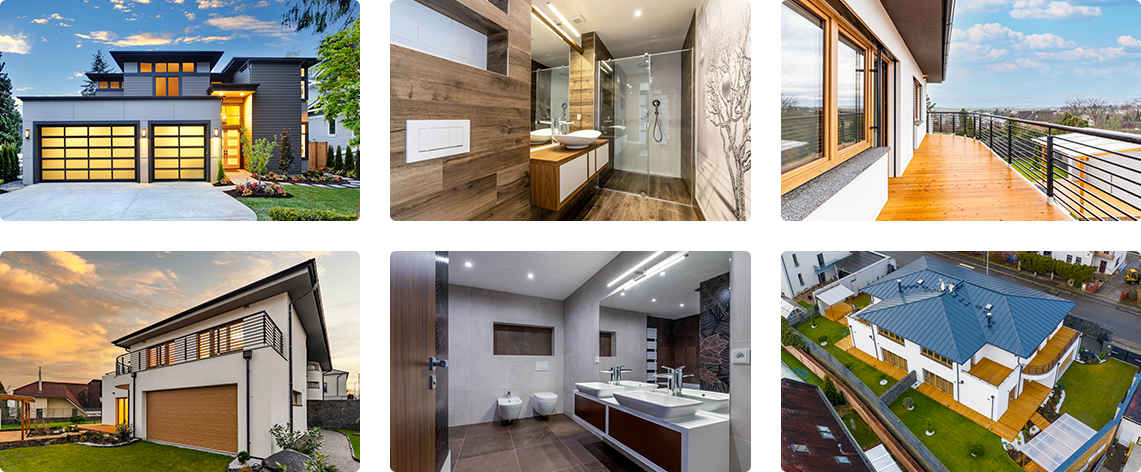 Virtual tour or video
In addition to photos, we can also create a virtual tour of the real estate or a video. Both contribute to a higher sales success rate and a greater number of interested parties.
What does the virtual tour and video tour look like?
---
3) Promotion and advertising
I will prepare and advertise your real estate on more than 40 real estate servers. Thanks to the background of Bidli I can show your real estate to a huge number of people.
Where will your advert be everywhere?
Database of enquirers at Bidli
---
More than 15 real estate portals
---
Search advertising on Google and Seznam and other sites
---
Facebook and social networks
I will list your ad on more than 15 real estate websites
---
4) Tours and price negotiations
Good promotion is just the beginning. The main stages are viewing the real estate with interested parties and communicating with them, and believe me, that's where the experience of a professional comes in.
You won't have to worry about anything - I can do all the check-ups myself. There can be dozens of viewings and it is my responsibility to select a solid bidder for you who will pay your price. During viewings and in subsequent communication with interested parties, we will not attempt to haggle. That is why I recommend leaving everything to me.
---
5) Signing the reservation and purchase contract
There is a lot of "paperwork" around the sale of a real estate, signing the reservation contract is where it all begins. To keep the administrative burden as low as possible for you, I work with a law firm and have processes in place to eliminate, for example, booking a real estate by someone who is not creditworthy enough.
All contracts from the law firm
Carefully prepared contracts are always tailor-made by the law firm. This ensures that no important paragraph is left out of the contract.
What will I take care of?
Booking contract Ensuring safekeeping of funds Purchase contract Pledge Agreement
---
6) Payment, energy transcription, land registry and handover of the real estate
The money for the sale of the property can be transferred using a bank escrow. The person interested in the property transfers the money into escrow, I deliver the necessary documents for the sale to the land registry office and have the lien and title registered. Once the land registry registers everything, we can hand over the property to the new owner and pay you the money from escrow. Finally, I will help you to transfer the utilities to the new owner.
---
Does that make sense to you?
Email me via the contact form or callme +420 775 058 580